Ladies Watches

Warning: Invalid argument supplied for foreach() in /var/www/vhosts/mydesignerwatches.co.uk/httpdocs/wp-content/themes/magazine_10/view/category-images-ii/category-images.php on line 5

When shopping for a ladies watch, you have a variety of fashionable choices, all offering their own unique style. Understanding how to choose the best ladies wrist watch that suits your personal needs (or your loved one's personal needs) can often be quite challenging. The trendiest styles in ladies watches often change with each new season and it can be quite difficult to keep up with the newest "must have" watch looks. Seeing that each person has their own unique style and personality, it is best to focus on a specific match that suits the individual's or your needs.
Top Ladies Watches - Our recommended watches for January

Warning: Invalid argument supplied for foreach() in /var/www/vhosts/mydesignerwatches.co.uk/httpdocs/wp-content/themes/magazine_10/category-102.php on line 48

What to know when buying a ladies watch
Keeping up with the latest in trends in our ever changing fashion industry is an absolute must when it comes to selecting a watch that is stylish. Many ladies watches are designed to make a fashion statement and have become very popular in today's market - Fashion labels such as Juicy Couture, Marc Eco, and Bvlgari have some very eye catching designs at quite affordable prices.
One important area of interest when it comes to choosing an appropriate ladies watch is how the watch actually functions. There are automatic watches that function by winding themselves using the general movement of the individual.
You also have the option of a quartz watch that is battery operated, which is commonly your most inexpensive choice. Quartz watches are easiest to maintain compared to a mechanical watch as such watch movements will rarely require any servicing.
A manual wind watch movement is mechanical and is powered by a coiled steel ribbon. This particular type of watch needs to be wound regularly or it will stop functioning.
Watches can be classed under the following general categories:
Fashionable - Designer watches, classic timepieces with leather straps or shiny bracelets with a variety of functions. These are often suitable for those who enjoy keeping up with the ever changing fashion industry or who want to invest in a luxury timepiece.
Casual - A watch that offers durability, with basic styles and dial treatments. This best fit's a woman who needs an everyday watch, used only for the sole purpose of telling time.
Technical - A watch that offers various functions, with a complex range of technology outside of just telling the time. This would include watches with GPS functions, altimetres, barometres, chronographs, lunar calendars, different timezones etc...
Outdoor / Sportswear - Water resistant watches that offer miscellaneous functions, such as, odometers, digital timers and compasses. These are obviously suitable for ladies who are active outdoors.
So, for those ladies looking to make a fashion statement or maybe they are looking to choose a watch based on the functional use, there is something for everyone. Style and technology has provided women with endless choices when looking to purchase a unique watch.
Make sure you check out our comprehensive ladies watch reviews to keep up with the latest watch news, and the latest styles.



---
Ladies Watches Reviews
Check out our reviews of the latest womens watches hand picked by our expert editorial team.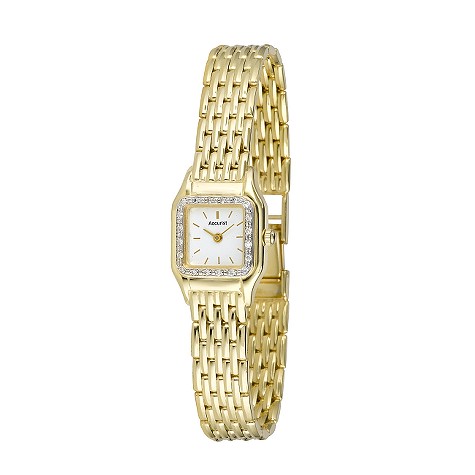 Accurist ladies' 9ct gold diamond watch
This Accurist ladies' 9ct gold diamond watch is all about glamour and sophistication. It's a very pretty timepiece that rivals some pieces of the best jewellery in beauty. The watch has a luxurious 9 ct gold bracelet strap that's great for women who have …
[Continue reading: Accurist ladies' 9ct gold diamond watch]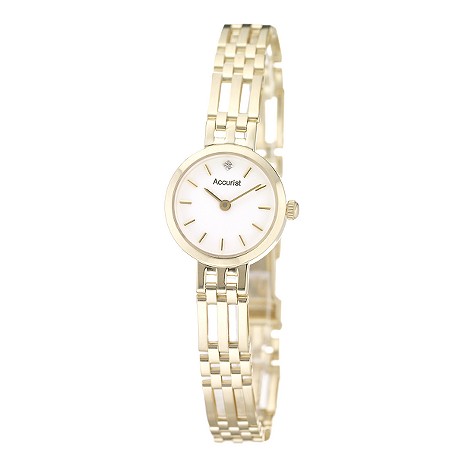 Accurist ladies' 9ct gold bracelet watch
This beautiful Accurist watch is created in pure nine carat gold. It's lovely white face is punctuated with a sparkling diamond. The unique gold linking of the band is sure to make a statement. This terrific watch is perfect for the woman who likes …
[Continue reading: Accurist ladies' 9ct gold bracelet watch]
Top Ladies Watches

Warning: Invalid argument supplied for foreach() in /var/www/vhosts/mydesignerwatches.co.uk/httpdocs/wp-content/themes/magazine_10/category-102.php on line 157

Top Mens Watches

Warning: Invalid argument supplied for foreach() in /var/www/vhosts/mydesignerwatches.co.uk/httpdocs/wp-content/themes/magazine_10/category-102.php on line 212

---