Accurist Watches
Accurist is a family-operated company. It was established in 1946 by Asher and Rebecca Loftus and is currently run by Chief Executive Andrew Loftus and his brother Richard. From its beginnings in Clerkewell, London, the company has now expanded to include offices in West Hampstead, London and La Chaux de Fonds, Switzerland.
Watches by Accurist are known for their quality, reliability and attractive design. They're also available in enough price ranges to make them available to all markets. Budget conscious consumers will find something to fit their needs as easily as those with money to spare. Individuals considering purchasing an Accurist watch will be pleased to know that they come in a variety of styles. Men have a choice of anything from very basic timepieces to sportsman watches great for the outdoorsman to professional watches that will perfectly compliment a business suit. Accurist watches for women include basic strap-style watches to elegant, contemporary stone-set fashion watches.
Each regular watch from Accurist comes with a three-year guarantee against manufacturing defects. Accurist also makes a line of stunning gold watches. These have a five-year guarantee against manufacturing defects.
Over the years Accurist watches have grown to become a very well known British watch brand. It is also the official timekeeper of Greenwich mean time.



Top Ladies Accurist Watches
Top Mens Accurist Watches
---
Accurist Watch Reviews
Looking to buy a Accurist watch? Check out our reviews of the latest Accurist watches available in the market today.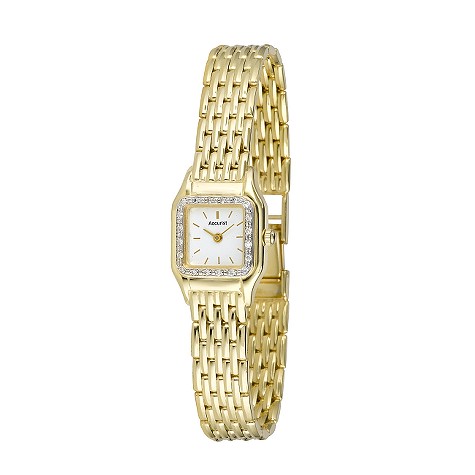 Accurist ladies' 9ct gold diamond watch
This Accurist ladies' 9ct gold diamond watch is all about glamour and sophistication. It's a very pretty timepiece that rivals some pieces of the best jewellery in beauty. The watch has a luxurious 9 ct gold bracelet strap that's great for women who have sensitive skin that reacts to other metals like stainless steel. The gleaming gold strap looks great with the square white face. The entire face is surrounded by diamonds that will sparkle with every move you make. Delicate hands show you the time. The Accurist ladies' 9ct gold diamond watch is a great timepiece for those special occasions where you still want to know the hour, but don't want to look like you're obviously wearing a watch. Accurist was founded in Britain in 1946 by Asher and Rebecca Loftus. It started out as a single office in Clerkenwell, London, but today …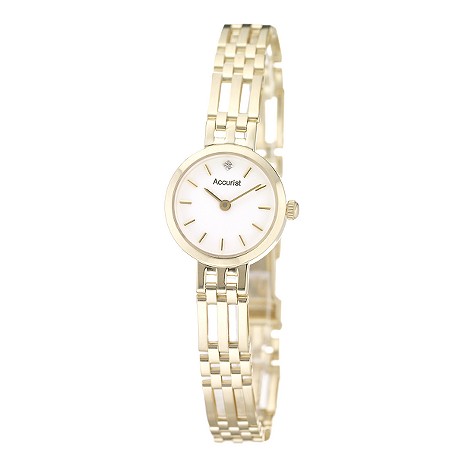 Accurist ladies' 9ct gold bracelet watch
This beautiful Accurist watch is created in pure nine carat gold. It's lovely white face is punctuated with a sparkling diamond. The unique gold linking of the band is sure to make a statement. This terrific watch is perfect for the woman who likes traditional styling with a twist, and a just a touch of "bling."
Click here for pricing and additional information about Accurist ladies' 9ct gold bracelet watch …
Top Ladies Accurist Watches
Top Mens Accurist Watches
---