Oris Watches

Warning: Invalid argument supplied for foreach() in /var/www/vhosts/mydesignerwatches.co.uk/httpdocs/wp-content/themes/magazine_10/view/category-images-ii/category-images.php on line 5




Top Ladies Oris Watches

Warning: Invalid argument supplied for foreach() in /var/www/vhosts/mydesignerwatches.co.uk/httpdocs/wp-content/themes/magazine_10/category.php on line 167

Top Mens Oris Watches

Warning: Invalid argument supplied for foreach() in /var/www/vhosts/mydesignerwatches.co.uk/httpdocs/wp-content/themes/magazine_10/category.php on line 222

---
Oris Watch Reviews
Looking to buy a Oris watch? Check out our reviews of the latest Oris watches available in the market today.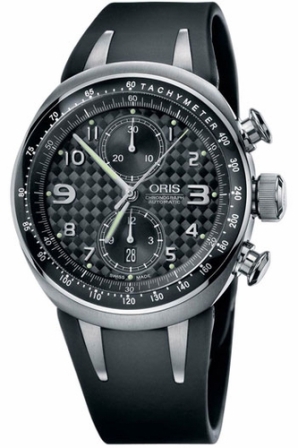 Champions deserves nothing but the best!
Limited for Champions
The new Oris Williams TT3 Chronograph Limited Edition is a champion among sports watches. The case, with its dynamic curved silhouette inspired by modern car design, consist of titanium, and the dial is made of genuine carbon – the sruff that champions are made of. The edisiton os limited worldwide to only 3000 watches, all individually numbers, since champions aren't ten a penny.
And an outstanding performance is guaranteed due to its Quick Lock crown system, an Oris original design, tachymeter bezel for measuring speed, and visible High-Mech movement with red Oris rotor. The strap comes with another unique innovation: the flexible lugs are integrated into the rubber strap. This ensures perfect wearing comfort as the watch fits even closer to the wrist.
Oris Williams TT3 Titan Chronograph – water –resistant to 100 m and supplied with a certificate in a …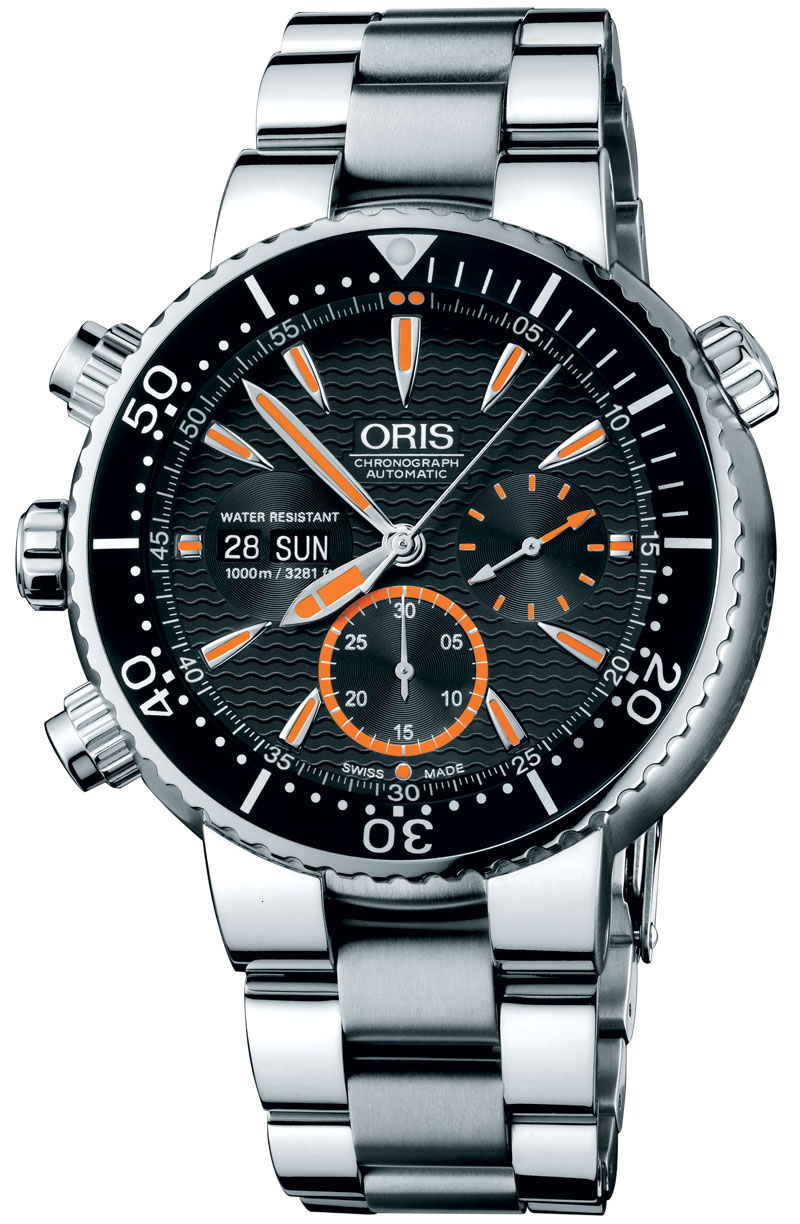 Recently displayed at Baselworld is the new Limited Edition Carlos Coste Chrono watch by Oris. The Oris Carlos Coste Limited Edition diver's watch with titanium case is limited worldwide to 2000 editions and features a record breaking water-resistant depth of up to an 2000m…Yes thats right down to 2km!
Featuring an oversized 47 mm titanium case with a a 4.8 mm sapphire crystal the limited edition version is named after Oris's brand ambassador Carlos Coste; the free-diving world record holder.…
Top Ladies Oris Watches

Warning: Invalid argument supplied for foreach() in /var/www/vhosts/mydesignerwatches.co.uk/httpdocs/wp-content/themes/magazine_10/category.php on line 314

Top Mens Oris Watches

Warning: Invalid argument supplied for foreach() in /var/www/vhosts/mydesignerwatches.co.uk/httpdocs/wp-content/themes/magazine_10/category.php on line 369

---