Popular Watches Designed by Dolce and Gabbana
Published: February 10th, 2010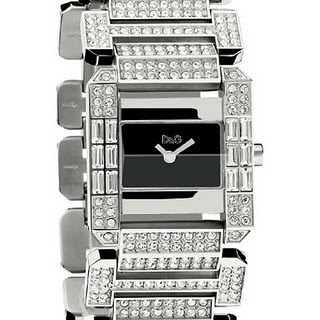 D&G or Dolce & Gabbana watches originate from one of the most modern young start-ups in the world of fashion,  emerging from a two-man partnership into global design firm with business interests in all aspects of wear.
D&G popularity is unstoppable and it is considered as a must have apparel for both men and women at any age. The watches designed by D&G are both a perfect wear for evening out or even in ordinary working days. Apart from the classy looks it gives when you wear it, it also conveys something that is beyond imagination.
In the world of fashion, D&G is not left out as it continue to expand and creates high quality, durable and one-of-a-kind designs that people always admire. Every watches designed by D&G can be a perfect match to any outfit you have. This is due to the fact that designers of the said company knew a lot about fashions and they understand the deeper meaning of it.
Dolce and Gabbana is globally popular and considered as one of the best seller designs in the market. A number of famous international and Hollywood personalities are avid users of Dolce and Gabbana.
Choosing watches designed by D&G is not just a pride but as well as investment!
D&G C'est Chic ladies with silver dial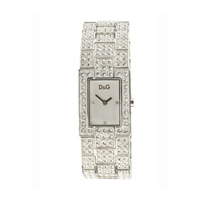 D&G ladies C-est Chic watch with quartz movement, silver dial with crystal set stainless steel case and bracelet£250.00
D&G Cannes ladies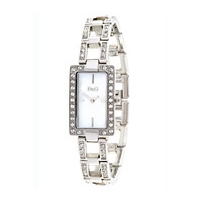 D&G ladies Cannes watch with quartz movement, Mother of pearl dial, crystal stone set stainless steel case and bracelet£235.00
D&G C'est Chic ladies with black dial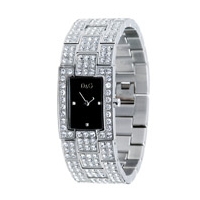 D&G ladies C-est Chic watch with quartz movement, black dial with crystal set stainless steel case and bracelet£250.00
D&G Sandpiper with black dial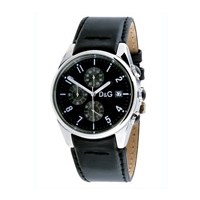 D&G Unisex Sandpiper chronograph watch with quartz movement, black dial with lighter black sub dials, stainless steel case on white black leather strap, 50 meter water resistant£175.00
D&G Night and Day ladies with silver dial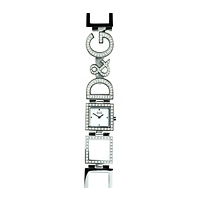 D&G ladies Night and Day watch with quartz movement, silver dial, crystal set D&G interlinked logo on the stainless steel bracelet£175.00
---