Top 20 watches To Buy As Valentines Day Gifts
Published: February 6th, 2012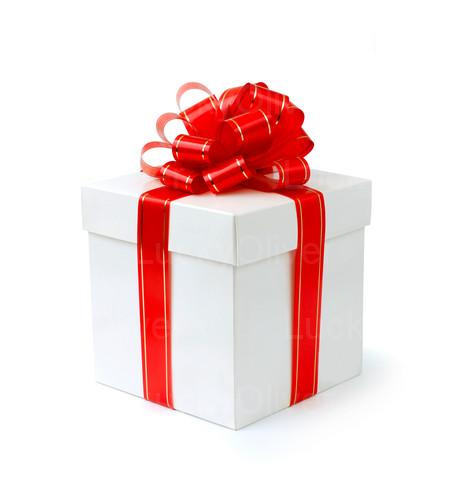 Valentines Day is nearly upon us, and for many this usually ends up being a last minute dash in order to get that special present!
Well not this year, we have some great timeless gift ideas for you to help find that special present for St Valentines Day. Whether you are looking for a gift for your girlfriend, or wife, or looking for something for your boyfriend or husband, there are some great watches available at the moment to cater for any lifestyle.
Why designer watches? Well, watches are usually a great choice for special occasions such as Saint Valentines Day, because watches are worn every day, and therefore a constant reminder of your love – Which he or she will look at many times a day!
Plus, nothing says more about someones personality and style than the watch they wear – Choose well, and he or she will be complimented everywhere they go.
Check out our ultimate guide to the top 10 ladies and gents watches to get that special person in your life!
If you are looking for a designer watch for her, check out our top 10 Ladies watches:
DKNY ladies' silver dial bracelet watch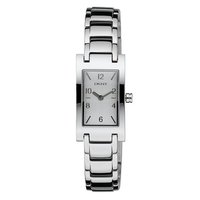 DKNY features fashionable, stylish timepieces that transcend seasonal trends and embody the unique spirit of Donna Karan New York. This stainless steel rectangular dial bracelet watch from Donna Karan says cool sophistication through and through. A must have accessory for the modern woman.GBP79.00
Juicy Couture Royal ladies' black leather strap watch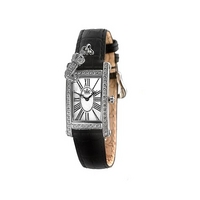 Juicy Couture – Shop juicy for funky fashion and fun for women. Grab yourself some Juicy glamour with this stunning ladies' black leather strap watch from Juicy Couture. A fashionable gift for a modern woman.GBP195.00
Emporio Armani ladies' crystal dial bracelet watch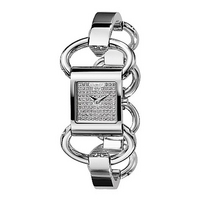 Team sophistication with high fashion and the result is Emporio Armani's beautiful watch collection. A modern, stylish and elegant watch for ladies' from Emporio Armani. Featuring a stainless steel hoop bracelet and set with pave cut sparkling crystals this watch is a true fashion statement.GBP225.00
Gc ladies' mother of pearl diamond-set watch – 34mm dial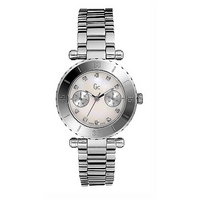 Gc – accessible luxury, modern in style and excellent in quality. A gorgeous watch from Gc that combines fine Swiss watch and European flair. Crafted in stainless steel, it features a round mother of pearl dial with diamond indices with day and date feature. 34mm dial.GBP275.00
Encore 84 Diamond – Steel Bracelet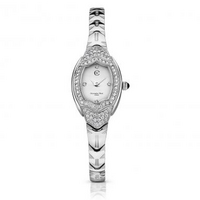 Swiss Made diamond bracelet watch with 84 vvs1 diamonds housed in an art deco chrome finish steel case. GBP450.00
Gucci Twirl Collection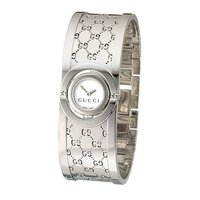 Italian fashion house Gucci makes watches that are renowned for quality and cutting-edge design. Twirl Collection steel case with extra white mother of pearl dial, steel bangleGBP525.00
Raymond Weil Tango ladies' stainless steel bracelet watch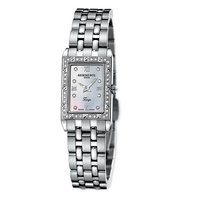 For Raymond Weil, aestheticism is a preoccupation in the development of their luxury Swiss watches for men. This is a glamorous watch for ladies' from one of the worlds leading watch brands, Raymond Weil. Featuring stainless steel bracelet, rectangular, stoneset dial and case and mother of pearl dial, this watch is perfect for work or play.GBP995.00
Rado Ceramica ladies' black bracelet watch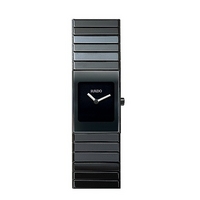 Using high-tech materials such as ceramic, Rado produces design-led, innovative watches that are unique in the market. Rado design extremely elegant watches. This sleek, black watch for ladies' is the ultimate in designer style.GBP985.00
Dior ladies' Christal collection white rubber strap watch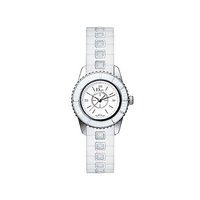 The Dior watch team is led by fashion maestro John Galliano. Injecting his design magic gives the collection a true fashion edge. Bring some of the elegance of Dior into your life. A supernaturally chic watch, this ladies' watch from Dior oozes style. A simple white strap with square detailing and snow white round dial with the Dior logo. This is the height of sophistication for a modern and stylish woman.GBP1200.00
Omega Constellation ladies' mother of pearl dial watch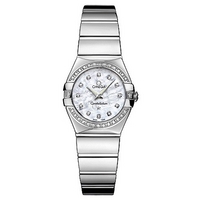 A prestigious brand combining flair with timekeeping precision, Omega has created iconic watches over its 150 year history. The Omega Constellation ladies' watch is a quartz movement, mother of pearl diamond set dial watch.GBP2770.00
If you are looking for a designer watch for him, check out our top 10 Mens watches:
Accurist men's black leather strap chronograph watch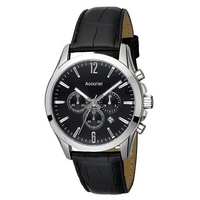 Stylish and reliable, the Accurist watch collection ranges from elegant cocktail pieces to casual sporty models. A stylish men's chronograph watch from leading watch manufacturer Accurist. Featuring a black leather strap, chronograph and date function.GBP90.00
Emporio Armani brown leather strap watch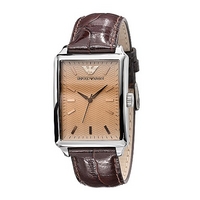 Team sophistication with high fashion and the result is Emporio Armani's beautiful watch collection. A classic men's watch from Emporio Armani featuring a brown leather strap, brown rectangular dial and Emporio Armani logo.GBP125.00
Rotary Editions Automatic men's skeleton case watch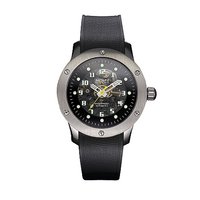 Rotary offers high quality, affordable watches in a fantastic range of styles from the contemporary to the classic. This stylish Rotary Editions Automatic watch for men features a black strap and skeleton case, showing the internal workings of this stylish watch. Modern elegance for men.GBP375.00
Emporio Armani Classic men's stainless steel bracelet watch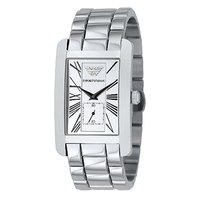 Team sophistication with high fashion and the result is Emporio Armani's beautiful watch collection. An elegant, contemporary men's watch featuring a stainless steel case and chunky bracelet with rectangular silver face featuring slim roman numerals and famous Armani eagle logo.GBP199.00
TW Steel Canteen Style men's 45mm black leather strap watch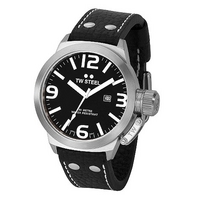 TW Steel – big in oversized watches. Watches from the Canteen Style collection are identifiable by cases with the hook/crown cap and leather straps with the two steel dots that represent TW Steel. This model has a round 45mm stainless steel case, a black face with date feature and a black leather strap with contrast stitching.GBP220.00
Tissot PRC200 men's leather strap chronograph watch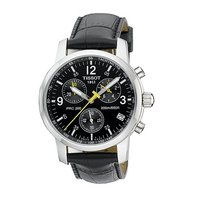 With over 150 years' Swiss watchmaking heritage, Tissot offers sports, classic and trend timepieces using innovative technology. The Tissot PRC200 men's leather strap chronograph is a sturdy, sporty-looking watch for men in stainless steel with black leather strap, chronograph and round black face with bright yellow highlights. It also has a date function and screw down crown.GBP230.00
CK Calvin Klein men's stainless steel bracelet watch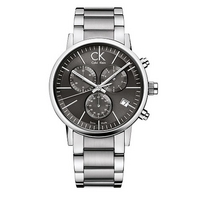 CK's timepiece collection breaks the rules – innovative and minimal with a funky, sexy vibe. A stylish men's watch from CK Calvin Klein. Featuring a stainless steel bracelet, grey dial and chronograph.GBP270.00
Burberry men's black bracelet watch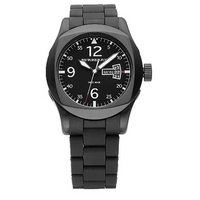 Burberry's timepiece range draws inspiration from its ready-to-wear collection and features iconic details from its long heritage. A chic men's watch from Burberry featuring a black plated bracelet, round black dial. A fashionable gift for the man in your life.GBP475.00
Rado Ceramica men's rectangular dial bracelet watch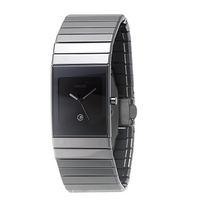 Using high-tech materials such as ceramic, Rado produces design-led, innovative watches that are unique in the market. The epitome of understated elegance, this platinum tone ceramic bracelet watch with a black rectangular dial is designed with the modern man in mind. A sleek and chic accessory.GBP1095.00
TAG Heuer Monaco Automatic Chronograph black dial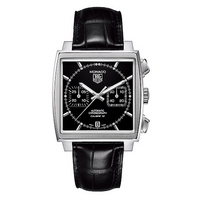 Prestige, performance and avant-garde technology: these keywords define TAG Heuer's philosophy in creating its iconic watches. A design classic, the TAG Heuer Monaco Automatic Chronograph features a distinctive square case, crocodile leather strap, black dial, 60 second counter at 3 o'clock and 30 minute counter at 9 o'clock and date function. A classic watch, once worn by Steve McQueen in the movie Le Mans.GBP3500.00
---