Grants Of Dalvey Fob Watches
Published: July 15th, 2009
Grants of Dalvey has a history in the Highlands of Scotland that goes back over 100 years. Originally a manufacturer of bagpipes made from materials such as silver and ivory, the firm expanded it's products to include a range of gentleman's gifts made predominantly from mirror-polished stainless steel. Under the management of owner Sir Patrick Grant, 14th Baronet of Dalvey, the gentleman's gift collection reached iconic status in Scotland and international success. The collection offers an impressive assortment men's accessories including folding travel clocks, cufflinks, fine shaving sets, and wrist watches.
Five watch designs are available at dalvey.com, Grants of Dalvey's website. All watches have an automatic movement and are wound with the movement of the wearer's wrist. Instead of a buckle, each timepiece has a butterfly clasp. The Coupé and Roadster designs feature classic curved, rectangle faces and handsome leather bands. Three watches contain chronograph capabilities, though only the Grand Tourer and Sports models are listed as such. Sub-dials for hours and minutes are also featured on the face of the De Ville watch design.
Watches from Grants of Dalvey are not exclusive to gentlemen. Alternate versions of the Grand Tourer, for example, are made smaller and slimmer for ladies. They can be purchased from licensed Grants of Dalvey retailers.
Two leather travel cases are also available from Grants of Dalvey. One can hold up to six watches. The other holds two watches with a slot between them for two sets of cufflinks. These cases, like all Grants of Dalvey products are of the highest quality.
Check out our current favourites below:
Dalvey half hunter stainless steel mechanical pocket watch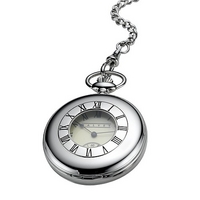 Dalvey – luxurious accessories designed with men in mind. The half hunter pocket watch with mechanical movement features a stylish stainless steel fob case and subtle cream dial. A natural statement of Dalvey style for those who appreciate the appeal of classic watchmaking.GBP135.00
Dalvey full hunter stainless steel mechanical pocket watch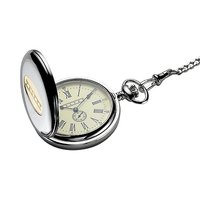 Dalvey – luxurious accessories designed with men in mind. The classic full hunter pocket watch with mechanical movement features a stylish stainless steel fob case and subtle cream dial. A natural statement of Dalvey style for those who appreciate the appeal of classic watchmaking.GBP75.00
Dalvey voyager compass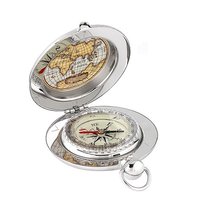 Dalvey – luxurious accessories designed with men in mind. Never get lost again with this incredibly stylish compass from Dalvey. Designed to resemble a fob watch, with an old fashioned map on the inside, this is an elegant compass for gentlemen.GBP45.00
---