Essential watch terms to sound like a pro
Published: August 12th, 2009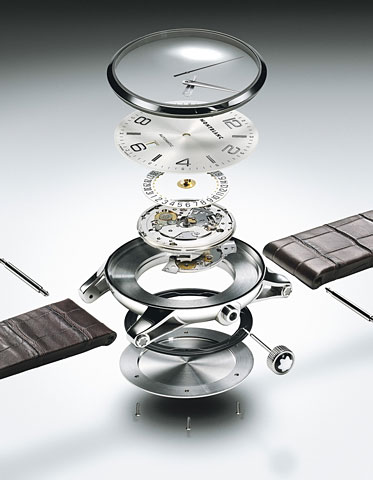 We have listed the essential watch terms you need to know before buying a watch – These will help you figure out what the jewellers are talking about.
1. Complication
This relates to any function of a watch beyond simple timekeeping. We could be talking about a lunar, or gregorian calendar, SOS alerts, GPS or something as basic as a chronograph function.
2. Movement
The movement of a watch is all about those bits and pieces inside a watch that do the magic. In watchmaking terms you will likely encounter quartz, mechanical (winding) or automatic (self winding) movements.
3. Quartz
Quartz movements are powered by a battery and regulated by the oscillations of a quartz crystal. This type of movement is the cheapest in the industry but its more accurate than any other movement. Quartz movements are great for everyday watches, but these wouldn't be recommended by the purists and watch afficionados.
4. Self-winding
This type of mechanical movement within a watch, contains a rotor on a pivot, that's wound by the day-to-day movements of the wearer's wrist. This movement is also referred to as automatic. These movements usually have a manual winding element to it so you can keep the time without having to wear the watch every day.
Depending on the movement manufacturer, these can last anything from 24h to months on the hybrid kinetic models by Seiko.
5. Water-resistant
Just because your watch says it's water resistant doesn't mean you should swim or shower with it on. To be safe, only do so if it's water-resistant up to one hundred meters.
Look after your watch, and don't wear it swimming at the sea or pool, unless you get a diver's watch, or one which is suitably rugged.
Photo: Dan Forbes – Montblanc TimeWalker with alligator strap, aprox £1300.
---