Guidelines When Buying Watches
Published: January 17th, 2011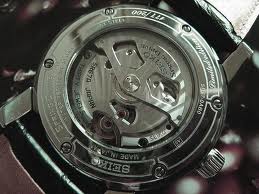 Designer watches are considered as the best watches in the world. These chic timepieces are known to have flawless quality in terms of form and function that is why any watch enthusiast's collection would not be quite complete without it. It also makes for a great investment because most designer watches' value appreciate over time. This is why selecting which designer watch to buy is very critical when buying one.
For many of us a watch is a staple part of our day, we use it to tell the time and in some cases the date as well. A watch can also say a lot about a person such as the activities they enjoy and their personal style and liking.
Here are some guidelines to help you buy the right watch for you, making sure that you get maximum enjoyment and usage from it.
First, have a good think about what the watch will be used for. You will need something that matches your daily attire. If your day includes more adventurous activities such as sports then you will require a more rugged watch that will keep up with your busy lifestyle.
Second, don't rely on looks alone. Looks can be deceiving and that is definitely true when it comes to shopping for anything, not just designer watches. There are many different styles of watch available from classic metal bracelet watches through a bright and colorful rubber and silicone ones. You may find that buying two watches is the option for you, something more traditional for the office and then something more playful for casual. It would be great to get a watch that is suitable for your lifestyle.
Third, you have to do a research on what brands are available before buying one. It is best to stick with the familiar brands because some unheard of brands claim to be designer brands but in reality, they are not. Never buy a designer watch without doing a thorough research.
For you to be able to get the best watch you deserve, you have to consider the guidelines mentioned as well as some other tips that watches enthusiast's are sharing via books, magazines and via the internet. After all you deserve to have the best stuff in exchange for your hard earned money.
Deepro 200S


Features: Seiko VX43E movement Screw seal adjustment mechanism 316 stainless steel housing 316 stainless steel strap with two clasp positions 200m water resistant Day and date display Includes presentaion boxGBP74.80
Deepro 500R



Features: Seiko VX43E movement Screw seal adjustment mechanism 316 stainless steel housing extra long polyurethane strap 500m water resistant Date display Includes presentaion boxGBP79.20
Ladies Deepro 200RL



Features: Seiko VX12E movement Screw seal adjustment mechanism 316 stainless steel housing extra long polyurethane strap 200m water resistant Day and date display Includes presentation boxGBP61.60
Seiko Men's Black Dial Bracelet Watch



FREE DELIVERY ON THIS ITEMThis men's watch from Seiko features a classic round face with a black dial, contrasted with silver coloured baton markers. The 100m water resistant watch is a modern design that will not be outdated.GBP135.00
Seiko Men's Stainless Steel Bracelet Black Dial



Was £185, Now £119Seiko men's sports watch with stainless steel bracelet and black dial. Elegant and sporty the perfect gift, or treat yourself.GBP119.00
---