The Absolute Guide to buying Watches
Published: April 24th, 2010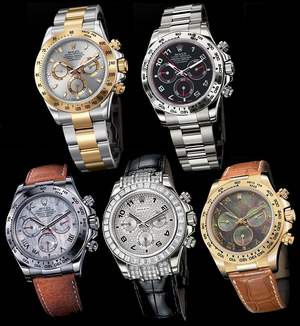 Buying watches is one of the most serious and tricky things to get done especially if you do not have enough idea about this item. Sometimes you can even get fooled by imitators which can be a bit frustrating. What's worse is paying huge amount for watches which are imitations. Sometimes the price of imitations is the same as with the original ones. In fact a lot of individuals have been fooled by this illegality.
Before buying a watch make sure that you consider the following:
• Why would you buy a new watch? Is it because you want something new, you want to use it for work, to give to someone or to just use it for fashion purposes? Make sure that you know the very reason before getting a new watch.
• Where do you plan to buy? If you are going to buy watches online make sure that you know the shop pretty well. You can watch for reviews if you like. These days, most individuals prefer buying watches online.
• Make sure that you know what brand of watches to buy. If you want to buy watches of good quality go for designer watches. There are so many designer watches which are durable and can last even for a lifetime like Rolex, Timex, Omega, Philip Stein, and Police etc…
• You must know what type of watches to buy… It could be automatic or quarts depend with your liking.
• Also consider your budget.
• And another thing, buy watches that suits to your personality and lifestyle.
Seiko Kinetic men's stainless steel bracelet watch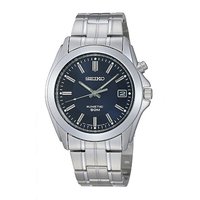 Seiko offers a great range of watches from fashion to sport and technical timepieces styled in the most up-to-date designs. A men's classic-looking watch from Seiko in stainless steel with a blue dial and date function. As a Kinetic watch, it is powered by the movement of the wrist, which means it never needs winding or a battery change.GBP170.00
Seiko Kinetic men's gold-plated bracelet watch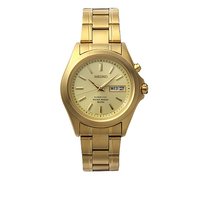 Seiko offers a great range of watches from fashion to sport and technical timepieces styled in the most up-to-date designs. A gold-plated watch with champagne-coloured dial and date function is a classic men's timepiece. As a Kinetic watch, it is powered by the movement of the wrist, delivering quartz accuracy without the need for winding or a battery change.GBP225.00
Seiko Premier Kinetic perpetual men's stainless steel watch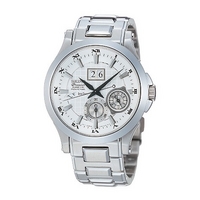 LIMITED AVAILABILITY, BUY NOW TO AVOID DISAPPOINTMENT This stylish Premier Kinetic perpetual watch from Seiko Kinetic watches is powered by the movement of the wrist, delivering quartz accuracy without the need for winding or a battery change. It features a perpetual calendar correct until February 2100 and time relay system preserving accurate time for up to four years.GBP550.00
Seiko Kinetic men's stainless steel diver's watch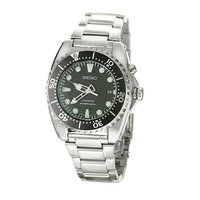 Seiko offers a great range of watches from fashion to sport and technical timepieces styled in the most up-to-date designs. This Seiko men's watch has a stainless steel bracelet with a round black dial and date function. A diver's watch, it's water resistant to 200 metres. Kinetic watches are powered bu the movement of the wrist, delivering quartz accuracy without the need of a battery change.GBP325.00
Seiko Kinetic men's titanium bracelet watch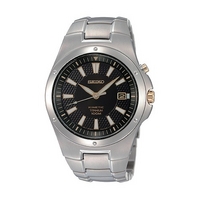 Seiko offers a great range of watches from fashion to sport and technical timepieces styled in the most up-to-date designs. Water resistant to 100 metres, this functional and stylish watch has a black dial with date window. As a Kinetic watch, it is powered by the movement of the wrist, which means it never needs winding or a battery change.GBP350.00
---