Why You Should Choose Designer Watches as Christmas Presents?
Published: December 6th, 2010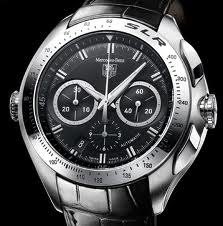 The closer the Christmas gets, the more excited we are about choosing the best gift for our loved ones. The most important thing is to choose a Christmas gift that would demonstrate that you put some thought into it, considering their hobbies, lifestyle and even traits of character.
Wristwatches are often appreciated as jewelry or as collectible works of art rather than just as timepieces. This has created several different markets for wristwatches, ranging from very inexpensive but accurate watches to extremely expensive watches that serve mainly as personal adornment.
It's almost which watches as the best or the cutest because there are so many price ranges and all men and women have their own favorite looks. There are many more brands of elegant and trendy watches so if this is a gift, try to decide if the receiver is hip or classic or both.
If you are looking for a high quality, elegant watch that any woman would be proud to wear, you may want to consider a designer watch. Try to stick to those businesses that make you have a greater feeling of comfort. There are positive and negative things about shopping online, in jewelry stores or in department stores, so you have to decide based on your own preferences. Never let anyone try to pressure you into a watch that you know in your heart you don't really want. If you've done all these, then shopping for watches really can be a lot of fun.
Rado Ceramica men's black bracelet watch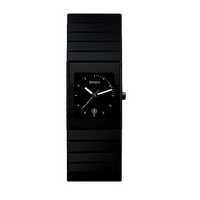 FREE UPGRADE TO NEXT DAY DELIVERYUsing high-tech materials such as ceramic, Rado produces design-led, innovative watches that are unique in the market. Rado design extremely elegant watches. This sleek, black watch for men is the uiltimate in designer style.GBP1125.00
Hugo Boss men's stainless steel black dial bracelet watch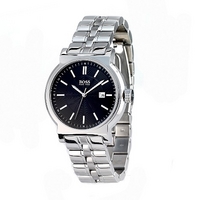 FREE UPGRADE TO NEXT DAY DELIVERYThe BOSS watch collection combines unique and contemporary style with fine Swiss watchmaking. An alluring accessory by celebrated designer Hugo Boss. Effortlessly elegant, this sleek stainless steel bracelet watch showcases a striking black dial with date window. A stylish gift for a stylish modern man.GBP175.00
Nautica NCN men's black dial black leather strap watch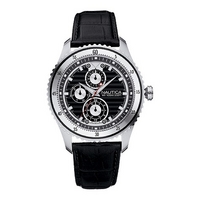 FREE DELIVERY ON THIS ITEMNautica watches – combining exquisite Italian style and design with sport performance as you 'Navigate Life'. Complete with multi dial functionality, this stylish black dial strap watch by Nautica features a sleek stainless steel case and 100 metres water resistance. Irresistible designer elegance for the modern man.GBP155.00
Nautica NCS men's blue dial stainless steel bracelet watch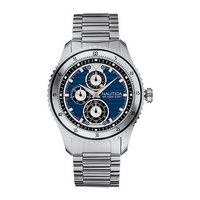 FREE UPGRADE TO NEXT DAY DELIVERYNautica watches – combining exquisite Italian style and design with sport performance as you 'Navigate Life'. Complete with multi dial functionality, this striking blue dial stainless steel bracelet watch by Nautica features 100 metres water resistance. Eye-catching designer elegance for the modern man.GBP189.00
Maurice Lacroix two colour bracelet watch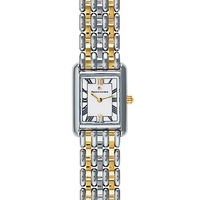 FREE UPGRADE TO NEXT DAY DELIVERYA stunning two colour bracelet watch for ladies' from Maurice Lacroix. An ideal dress watch for a big occasion, this stunning designer watch will look amazing with any look.GBP550.00
---