Designer's Watch Ideal Gift for Valentines
Published: February 15th, 2010
Designers watch is one of the most ideal gifts for valentines! A lot of individuals from all over the world purchase a popular designer's watch to give to their loved ones to symbolize their thoughtfulness in connection with valentine's celebration.
Watch designers like Black Dice, Charles Conrad, Chronotech, Corum, Diesel, Dolce & Gabbana, Frederick Stein, Kenneth Cole, Versace, and Tommy Hilfiger are some of the most popular products sold for the month of February.
Valentine's only happened once a year, its why giving elegant gift to someone special is really of great emphasis. Some of the most innovative gift that you could give to your loved ones during this occasion includes popular designer's watches and wrist watch of respective brands like, Adidas, Arnold & Son, Seiko, Audemars Piguet, Burberry, Timex, Timberland, TAG Heuer, Swarovski, Swatch, Citizen, DKNY Gucci, Guess Collection, Hugo Boss, TW Steel ,Triumph, Tonino  Lamborghini and so many more.
Nothing can beat receiving the most stylish and elegant wrist watch from someone you love during special occasions like Valentine's Day.
A lot of reliable and dependable online watches stores offer discounts and affordable deals to any potential buyer. Going out and buying gifts during valentine's could be a bit tricky and a bit time consuming. In order to avoid getting stuck in a fashion or watches store, it is more convenient purchasing gifts online. Mydesignerwatches.co.uk offers different elegant, durable, affordable and of high quality designers watches not just during Valentine's Day but all year round.
Swing – Ladies' Square Case Watch w/ Black Rubber Strap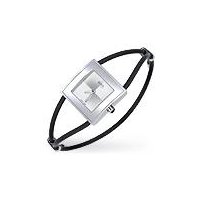 Hugo Boss accessories are synonymous with sophisticated woman. This contemporary model wraps around the wrist with a rubber strap. Logoed gift box included, Swiss Made.£744.08
Navy Blue Ricurvo Stainless Steel Watch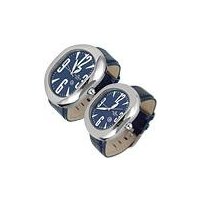 This beautiful watch has style, found only in Italy. The Navy blue face with white numbers has a date calendar. The watch has a blue leather wrist band(2 cm wide) and is water resistant. Made in Italy.£176.79
Black Ricurvo Stainless Steel Watch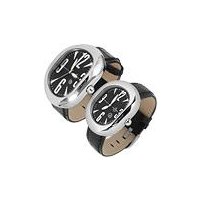 This beautiful watch has style, found only in Italy. The black face with silver numbers has a date calendar. The watch has a black leather wrist band(2 cm wide). Made in Italy.£176.79
Honey – Black Dial Swarovski Crystal Watch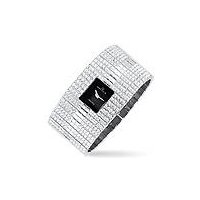 A glamorous brilliance by Haurex to adorn your wrist with sophisticated elegance and dazzling Swarovski crystals on the bracelet. Gift box included, Made in Italy£212.29
Honey – White Dial Swarovski Crystal Watch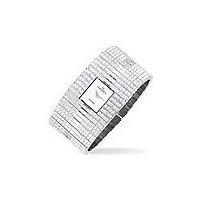 A glamorous brilliance by Haurex to adorn your wrist with sophisticated elegance and dazzling Swarovski crystals. Gift box included, Made in Italy£169.69
---